Ask the Expert: Seeking Knowledge and Self-Awareness to Promote Workplace Equity
Through our work with hundreds of clients, The Diversity Movement has connected with thousands of fascinating people who are creating more diverse, equitable, and inclusive workplaces and communities. For our "Ask the Expert" series, we invite leaders to talk about their DEI journey, lessons they've learned, and what inspires them every day.
Anu Raina, Adjunct Professor and Doctoral Candidate at UNC-Charlotte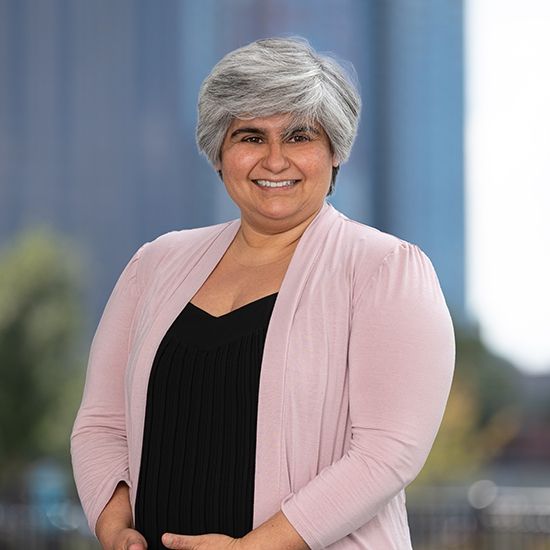 Anu Raina has had a diverse 20-plus year career within the pharmaceutical industry with experience in Quality, Supply Chain, Manufacturing and IT. Anu is an adjunct professor and a doctoral candidate at UNC Charlotte, continuing her never-ending personal journey of growth and quest for knowledge. Anu's research interests include Corporate Social Responsibility and Diversity, Equity and Inclusion within the healthcare sector and how these factors affect the success of an organization.
Before we dive into our discussion, our readers would love to get to know you a bit better. Can you share the story of how you came to your current role?
Our family moved to Raleigh, North Carolina, from Toronto in 2016, midway through the school year of my then three young children. I was searching for a way to help my children adjust to the American school system and marvelous Southern culture, as well as embed myself in the community I now called home. I was fortunate to find volunteer opportunities within my children's then elementary and middle schools. My work schedule permitted me to volunteer each Friday helping children of diverse backgrounds, economic situations, and learning abilities hone their skills for success. It was through this volunteer experience that I discovered a passion for promoting DEI and the energy to expand my own personal reach to my workplace's advisory group on DEI. I am so passionate about this space; I am currently defending a doctoral dissertation at UNC Charlotte with research focusing on equity in the workplace.
How are you working to promote diversity, equity, and inclusion (DEI) in your community?
My children are now well beyond elementary school and understand more about the American school system than I do. I continue to volunteer my time at our local elementary school, lead initiatives in my workplace and most importantly, continue to educate myself about the world around me – without judgment.
Can you describe a personal experience that fuels your passion?
In my career lifetime, we have come a long way. I can remember when it was acceptable to openly receive comments from leaders about physical appearance influencing business outcomes. We continue to evolve in our workplace communities, and my passion is driving that evolution so my children recognize that they are celebrated for their whole selves.
Can you tell us about a DEI win that you are proud of? It doesn't have to be big, just meaningful for you.
Making a meaningful commitment to my organization's DEI landscape is fulfilling. I am happy to be recognized for the learnings and teachings that continue to move our inclusive work environment forward.
Character is so important today in our professional and personal lives. Which character trait do you think has been most helpful in your journey? Can you please share a story or example of that trait in action?
The ability to embrace differences without judgment is a winning character trait. If one can learn to embrace differences, you have most always demonstrated the ability to listen without prejudice, respect diverging opinions, and work with diverse styles.
What is your one piece of advice for people who want to be inclusive leaders?
We tend to benchmark others with our own operating style (and implicit bias) – this is human nature. It is hard work, especially in tense situations, to self-check personal reactions and feelings. My advice to leaders, at any level and with any amount of experience, is to put in the work, and it is work in terms of ongoing, deep introspection and analysis. Understanding yourself will help you understand your reactions and feelings toward others.
How can people follow you online or connect with you?
I would be pleased to connect with you on LinkedIn.
Check out more expert advice in TDM Library, where you'll find articles, videos, how-to guides, podcasts, and webinars – all organized by topic so you can quickly find the answers you need about the subjects you care about. When you subscribe to TDM Library, you get access to thousands of award-winning DEI learning resources, so you can start improving your workplace culture right away.