Welcome to TDM Library, your ultimate resource for professional development and inclusive learning. Access high-impact, low-cost DEI resources, including articles, guides, MicroVideos, webinars, and more. Join our vibrant community of growth-oriented individuals committed to fostering thriving cultures and advancing leadership development across organizations.
Powered by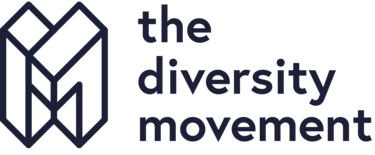 The Diversity Movement (TDM) revolutionizes employee engagement, brand growth, and lasting business success with comprehensive DEI training, cutting edge technology, and a powerful analytics platform. Our sweeping global perspective drives tailored localized programs, delivering impactful results across geographies and multicultural teams.
Tying culture to business results, TDM enhances your bottom line: sales teams close more deals, marketers better engage, HR recruits and retains diverse talent, and frontline teams are empowered for top performance. TDM fosters a culture of inclusivity, cultivating culture-centric leaders at all levels of your organization, creating a forward-thinking workforce.
Tailored Learning for Inclusive Workplaces
At TDM Library, we understand the importance of continuous learning and skill development in your professional journey. Our platform is designed to provide you with the tools and knowledge you need to thrive.
We are dedicated to helping you create a culture of inclusion and understanding at your organization. From inclusive leadership to inclusive language, retention strategies to cultural competence, our curated content covers a wide range of DEI topics to support your professional growth and organization's success.
📚 Access to 1,000+ pieces of trusted content, including checklists and bite-sized videos, all within one intuitive platform
👩‍🏫 Insights from Certified Diversity Executives, PhDs, award-winning educators, and business leaders
📖 Step-by-step guidebooks for enhancing your professional programming, communication, and strategy skills
Expert Insights and Diversity
We take pride in offering insights from Certified Diversity Executives, PhDs, award-winning educators, and business leaders. These expert perspectives ensure that you receive the most relevant and up-to-date knowledge to enhance your skills and drive positive change within your organization.
As a subscriber to TDM Library, you hold the key to unlocking a world of professional growth and development. Our platform is here to support you at every step of your journey, helping you shape your career, cultivate inclusive workplaces, and achieve lasting success.
Thank you for choosing TDM Library as your partner in professional growth. We are excited to embark on this transformative journey with you, and we look forward to helping you reach new heights in your career.
Welcome to TDM Library!
Meet Our Authors

The TDM Library Team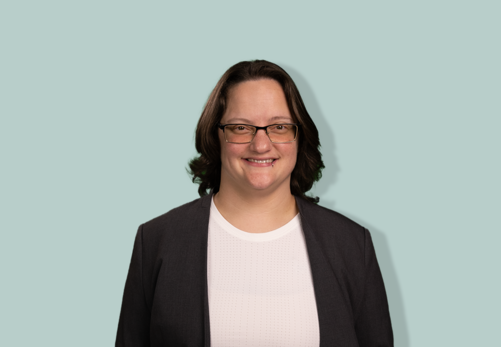 Andy DeRoin - TDM Library Manager
they, them, theirs
Andy is a Certified Diversity Executive and project manager for the Product and Innovation department at The Diversity Movement. They are a diversity and inclusion educator with a background in social work and a passion for long-term, diversity-oriented initiative development, advocacy, and strategic alignment with organizational goals. At TDM, Andy brings their project and program management skills to innovate and grow product-related activities.
Why DEI? My own gender and sexuality were doors to the world of DEI, and I didn't want to stop there. I can't just stop at my own liberation. I want to bring others like me along on a journey to put new skills and ways of being into practice to create interpersonal and cultural change.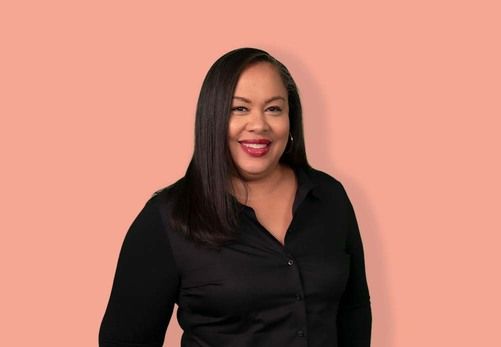 Jackie Ferguson - VP of Content and Programming
she, her, hers
Jackie specializes in creating world-changing content as Vice President of Content and Programming at The Diversity Movement. She co-founded TDM with the idea of revolutionizing workplaces through diversity-led initiatives that ultimately improve lives and communities. A bestselling author, Jackie has written The Inclusive Language Handbook: A Guide to Better Communication and Transformational Leadership, sold in 15 countries around the world, and The Inclusive Language Handbook, Easterseals UCP Nonprofit Edition. The Inclusive Language Handbook has sparked a revolution in the way people communicate. She hosts the "Diversity: Beyond the Checkbox" podcast, recently cited among the top 5% downloaded globally.
Why DEI? I have been advocating for social and economic equality for more than twenty years, firm in the belief that everyone should have the opportunity to pursue love, happiness, and success to the standards that make their lives feel most fulfilled. Leaving the world a little better for my daughter is an incredible motivation.
---
TDM Library Account FAQ
Having problems accessing your TDM Library account?
There is no password needed for TDM Library. Simply enter the email address you used to subscribe, and a special sign-in link will be emailed to you. Click that link and you're in! Depending on your browser settings, TDM Library will remember you're logged in.
Looking to update your TDM Library account?
Click here to view your TDM Library account. You can also navigate to this portal from the account logo in the lower right-hand corner. Update your payment information, change your name or email, or choose a different plan.
Your TDM Library subscription can be updated at any time. There are no refunds for canceling your subscription. Instead, you will continue to have access to features until the end of the billing period during which you canceled.
Not receiving emails?
If you can't find the emails from TDM Library, check your spam folder. And please mark this address as 'not spam.' If you're not seeing anything in your spam folder, either, you should look in the Promotions tab.