Ask the Expert: Working for Peace by Helping People Resolve Difficult Conflicts
Through our work with hundreds of clients, The Diversity Movement has connected with thousands of fascinating people who are creating more diverse, equitable, and inclusive workplaces and communities. For this "Ask the Expert" series, we invite leaders to talk about their DEI journey, lessons they've learned, and what inspires them every day.
Eric Galton, Attorney and Co-owner, Lakeside Mediation Center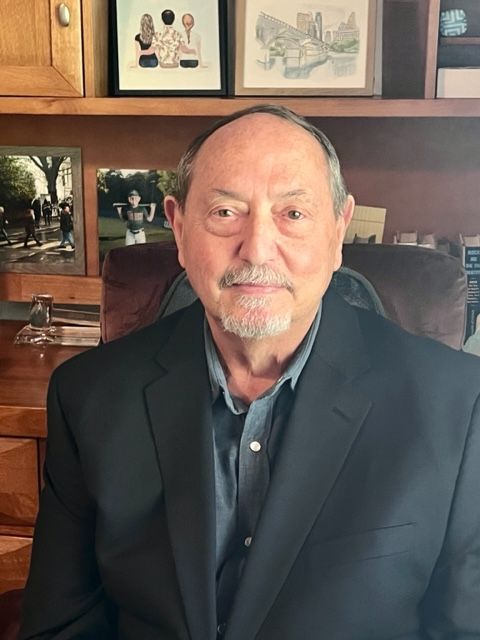 Eric Galton, a licensed attorney in Texas, is the Co-owner of Lakeside Mediation Center. He has been a full-time mediator for nearly 30 years, having mediated over 7,500 disputes throughout the U.S., primarily in Texas. Eric is a past president of the International Academy of Mediators. He served as an adjunct professor at University of Texas School of Law for eight years and continues to serve as an adjunct faculty member at Pepperdine School of Law.
Before we dive into our discussion, our readers would love to get to know you a bit better. Can you share the story of how you came to your current role?
I've been an attorney for 47 years and a mediator helping people resolve difficult conflicts for almost 34 years. Twenty-two years ago I co-founded Lakeside Mediation Center in Austin, Texas, which we dedicated to the peaceful, constructive resolution of disputes. Also, I have served as an adjunct faculty member, teaching mediation at two law schools, trained mediators, have published four books, and have served as President of the International Academy of Mediators. As I tell my classes, we have more than enough warriors in the world. We need all the peacemakers we can get – especially in our polarized, culture wars society which, among many disturbing things, has labeled DEI the "enemy" in certain quarters. Beyond that, my five grown children, my four grandchildren, my brilliant wife, my two wonderful pups, and Bruce Springsteen inspire me daily.
How are you working to promote diversity, equity, and inclusion (DEI) in your community?
At no time in our recent history is DEI more essential and our vocal support for it necessary. In my mediation world, DEI has been an issue we have attempted to tackle for more than a decade. My International Academy of Mediators has worked feverishly to not only promote diversity within our organization, but to also serve as allies to encourage users of mediation services to hire a diverse and representative group of mediators. Lakeside Mediation has engaged in a similar effort. We have only partially succeeded. We have increased diversity in our own ranks. We have been only somewhat successful in persuading the market of users to hire our diverse members.
Can you describe a personal experience that fuels your passion?
As a first-generation American and son of parents who fled Europe to escape the Holocaust, I have direct and personal experience with exclusion. It may seem strange to say this, but I occasionally feel as if I'm an uninvited guest in my own country. The recent rise of hate groups, White supremacy, and far-right, White Christian nationalism is personally terrifying. The attempts to whitewash history in schools and diminish the use of DEI in our institutions is a call to action in my opinion.
Can you tell us about a DEI win that you are proud of? It doesn't have to be big, just meaningful for you.
We instituted a diversity mentorship program in the International Academy of Mediators. I think many people think diversity is a concept that they embrace spiritually. While that may be true, diversity, equity, and inclusion requires action. The mentorship program was action.
Character is so important today in our professional and personal lives. Which character trait do you think has been most helpful in your journey? Can you please share a story or example of that trait in action?
There is a wonderful Hebrew expression "tikkan olum," which means " fix the world." I think this is embedded in my soul and why I became a mediator. I want to alleviate the pain and distress felt by people in extreme conflict. Before going virtual, our Lakeside Mediation Center overlooked a huge lake that folks would see when they walked into our office. After a day of resolving a terrible sexual harassment case, I walked out the door with the woman who had been victimized. She looked at me and said, "I didn't see the lake when I walked in." I help them see the lake again. Tikkan olum. Fix the world.
What is your one piece of advice for people who want to be inclusive leaders?
Easy. Don't just speak about inclusion. Do it. Lead by deeds and not just by words.
How can people follow you online or connect with you?
My email is eric@lakesidemediation.com. Our website is lakesidemediation.com. I occasionally pop in on LinkedIn and have been doing a series on inspirations from Nobel Peace Prize winners.
Check out more expert advice in TDM Library, where you'll find articles, videos, how-to guides, podcasts, and webinars – all organized by topic so you can quickly find the answers you need about the subjects you care about. When you subscribe to TDM Library, you get access to thousands of award-winning DEI learning resources, so you can start improving your workplace culture right away.