Ask the Expert: Creating Spaces where Every Individual Feels Heard and Valued
Through our work with hundreds of clients, The Diversity Movement has connected with thousands of fascinating people who are creating more diverse, equitable, and inclusive workplaces and communities. For this "Ask the Expert" series, we invite leaders to talk about their DEI journey, lessons they've learned, and what inspires them every day.
Rhett Burden, Director of Diversity, Equity, Inclusion, and Belonging, Compass Family Services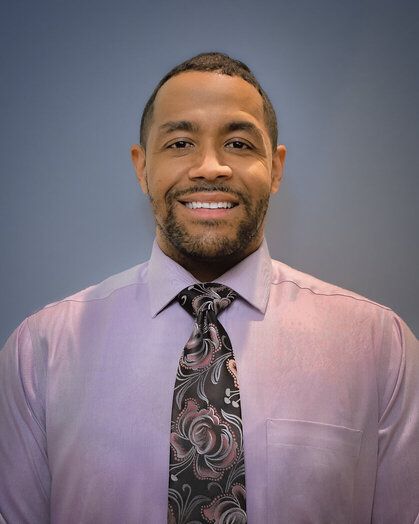 Rhett Burden is a seasoned leader and dedicated diversity, equity, inclusion, and belonging (DEIB) practitioner with over six years of experience. He has a proven track record of spearheading successful DEIB initiatives in the nonprofit and higher education sectors. With a passion for creating engaging content and fostering meaningful relationships, Rhett has consistently demonstrated his ability to design and execute programmatic campaigns that drive business growth. Rhett is deeply committed to advancing DEIB strategies, facilitating training and workshops, and providing invaluable guidance to leadership teams. In addition to his professional achievements, Rhett is an author, having written seven books that span professional development and children's literature.
Before we dive into our discussion, our readers would love to get to know you a bit better. Can you share the story of how you came to your current role?
Before my current role as Director of Diversity, Equity, Inclusion, and Belonging (DEIB) at Compass Family Services, a 501c(3) nonprofit on a mission to eradicate family homelessness with over a 100-year history of helping the most vulnerable populations in San Francisco, I worked in higher education. Having worked at various institutions in various capacities prepared me for the role I have now. I've been fortunate to work with and be mentored by scholars, deep thinkers, and humane people in an environment meant for the betterment of all those who come through their doors.
How are you working to promote diversity, equity, and inclusion (DEI) in your community?
At Compass Family Services, our commitment to promoting diversity, equity, and inclusion is at the heart of everything we do. We've implemented several initiatives to advance DEI in our community. First, we have established a DEI task force, which meets regularly to assess our organization's practices and make recommendations for improvement. We have also diversified our staff, ensuring that our team reflects the diversity of the families we serve. Additionally, we offer training programs and workshops on DEI topics for our staff, equipping them with the knowledge and skills needed to provide culturally competent and inclusive services. Furthermore, we actively engage with local politicians, advocating for policies that support marginalized families experiencing homelessness. Lastly, we encourage open dialogue on DEI issues through community events and online platforms, fostering a safe space for discussions and learning.
Can you describe a personal experience that fuels your passion?
My passion for DEI work occurred during my formative years. Initially, I struggled to fit in and faced prejudice and exclusion as a biracial male. I was often "othered" because I wasn't "Black enough" or "White enough" for either population. Being othered can be a hurtful and transformative experience, because it highlights how desperately we all want to feel a sense of belonging from our peers. That experience showed me the profound impact of creating inclusive environments.
Can you tell us about a DEI win that you are proud of? It doesn't have to be big, just meaningful for you.
One DEI win that brings me immense pride was implementing a learning and development initiative to highlight cultural heritage months, the Inclusion Talk Series. Today, the series has become a legacy program highlighting diverse cultures, races, ethnicities, and religious affiliations. We've had politicians, celebrities, scholars, authors, and educators provide lectures, presentations, and fireside chats during cultural heritage months. It has strengthened our commitment to DEI and created a supportive community within our organization, where everyone feels their identity is respected. While it may not be a grand achievement, it's a meaningful step toward a more inclusive workplace and community.
Character is so important today in our professional and personal lives. Which character trait do you think has been most helpful in your journey? Can you please share a story or example of that trait in action?
Resilience has been a crucial character trait in my DEI journey. There have been frustrating setbacks, but the ability to bounce back and keep pushing forward is essential. One instance stands out: When faced with resistance to implementing DEI initiatives within my organization, I persisted in communicating the value and necessity of these changes. Over time, I saw attitudes shift, and more individuals within our organization became champions for DEI. This experience taught me that persistence and resilience can lead to transformative change.
What is your advice for people who want to be inclusive leaders?
My advice for aspiring inclusive leaders is to prioritize active listening. Often, we assume we know what others need or want without genuinely understanding their perspectives. By actively listening to the diverse voices within your team or community, you can gain valuable insights, build trust, and make more informed decisions. Creating a space where individuals feel heard and valued is a cornerstone of inclusive leadership.
How can people follow you online or connect with you?
People can connect with me on LinkedIn. Feel free to send me a message, I'd be happy to connect with you.
Check out more expert advice in TDM Library, where you'll find articles, videos, how-to guides, podcasts, and webinars – all organized by topic so you can quickly find the answers you need about the subjects you care about. When you subscribe to TDM Library, you get access to thousands of award-winning DEI learning resources, so you can start improving your workplace culture right away.