Ask the Expert: Creating Learning Opportunities through Courageous Conversations
Through our work with hundreds of clients, The Diversity Movement has connected with thousands of fascinating people who are creating more diverse, equitable, and inclusive workplaces and communities. For our "Ask the Expert" series, we invite leaders to talk about their DEI journey, lessons they've learned, and what inspires them every day.
Stefan R. Bradham, Vice President, Marketing and Communications, National Minority Supplier Development Council (NMSDC)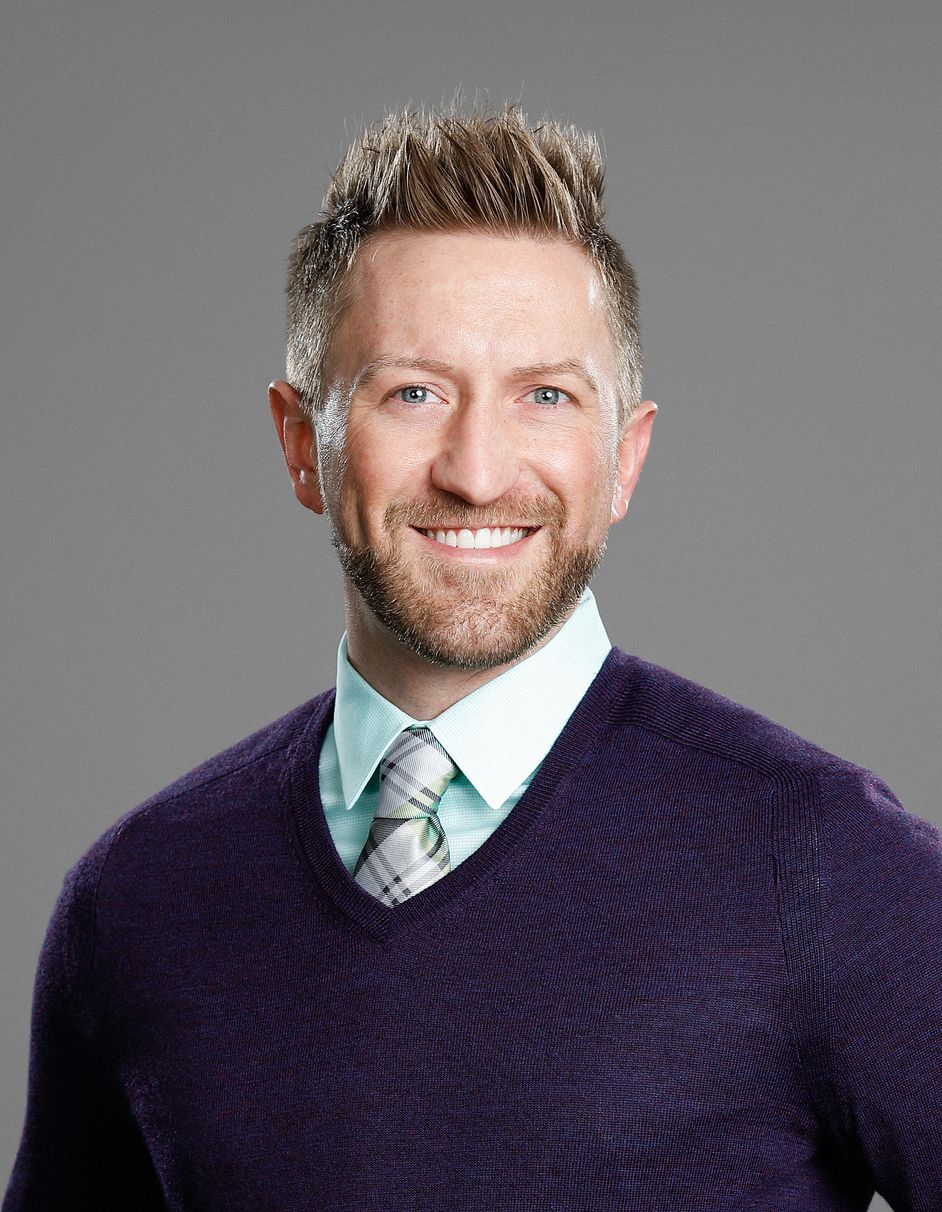 With close to 20 years of experience in B2B, B2C, and nonprofits, Stefan Bradham has led teams of marketers and communicators in several industries (financial services, scientific, legal, and economic empowerment) and serves his organizations as a Certified Association Executive and Certified Diversity Executive. He currently works at National Minority Supplier Development Council (NMSDC) where he puts both certifications to work driving socioeconomic equity and generational wealth for systemically excluded communities of color.
Before we dive into our discussion, our readers would love to get to know you a bit better. Can you share the story of how you came to your current role?
In 2020, George Floyd's murder shook me to my core. I had long been an advocate for racial and social justice. I had long supported causes that were trying to get to the root of racial inequality in this country. I had long been infuriated with one preventable death after another. And I had long felt hopeless and with no outlet that felt I was making a real difference to support marginalized and attacked communities of color within my day-to-day work. These were my loved ones, friends, and community, and I needed to do more, but I wasn't sure where to start.
I was then working for an association of lawyers, and there was so much privilege, both White privilege and others. We could have been doing more to leverage that privilege, but we simply weren't…I wasn't. One of my close friends mentioned that associations can make or break someone's career based on the diversity, equity, and inclusion (DEI) policies that an association has incorporated into its daily operations. We adopt the policies and procedures of who gets lifted into leadership; we decide who speaks and who doesn't at conferences; we recruit authors for articles that highlight a member's expertise in the field; we decide who gets showcased to the membership at large, which can lift members up or keep them hidden among the masses. An association's DEI adoption is key to diversifying the profession they serve, and that hadn't quite clicked in my head until this discussion.
I started discussions with our CEO that we needed to be there for staff, to transform our culture at the staff level, and work bottom up to bring the Board in line with where we needed to be in terms of standing up for social and racial justice within our sector. These discussions led to the creation of a DEI Staff Committee that I had the honor of developing, and put me on a path to becoming a Certified Diversity Executive (CDE). A year later, a headhunter contacted me with the opportunity to interview for the National Minority Supplier Development Council, a group whose sole focus is to be a growth engine for minority businesses, giving them the education, development, and access to thrive, advancing economic equity for systemically excluded communities of color, helping to close that wealth gap, and creating a more united and prosperous society. This position would marry my passions for DEI and marketing, and although I was not looking to leave my current organization, I simply couldn't pass up the opportunity.
How are you working to promote diversity, equity, and inclusion (DEI) in your community?
I'm a marketer at my core, so I have always tried to give back and ensure my community of marketers leads with DEI when I've had the ability to influence. As a past leader of the Marketing Advisory Professionals Council of the American Society of Association Executives (ASAE), we were very intentional in the makeup of the council to ensure we had diversity of thought leading the council. If we wanted our educational output to reach and help diverse marketers, we had to start with the makeup of the council. Additionally, collaboration with other councils was a hallmark of our work during my chairmanship, to ensure we were being inclusive of other perspectives, allowing us to produce more well-rounded and further reaching educational materials for the nonprofit/association community.
And as I begin leading the Marketing Mentors Network of the American Marketing Association (AMA) DC Chapter this year, we plan to infuse DEI into all that we do: from ensuring the selection process of mentors/mentees is free of unconscious bias to developing a scholarship program to guarantee the application fee does not serve as a barrier to entry; from programming sessions on supplier diversity and marketing through a DEI lens to securing diverse speakers to deliver those sessions. For the next generation of marketers, DEI should be ingrained in their marketing DNA. It's the right thing to do, it mirrors the makeup of our markets, and it's really the only way we can succeed as marketers. After all, it's the right message, at the right time, to the right audience – you can't do that without infusing DEI into all that you do!
Can you describe a personal experience that fuels your passion?
As a gay man, I have dealt with discrimination and bigotry, but being White and male has afforded me a lot of privilege. It's the experiences of my friends and family that continue to fuel my passion for DEI, and there's not just one experience, it's the collective:
"I don't understand, does she just not like me because I'm Black?"
"Why do I have to fight for basic rights that so many others have?"
"I don't know, he just couldn't take the bullying any longer."
"If that was a little White girl missing, it would be on every news station."
"Go back to where you came from!"
"His mom is trying and reaching out, but his father has disowned him – he's coming to me, and I just don't know how to help."
"Now is not the time to go to your Black friends to see what more you can do. We're exhausted. I'm exhausted."
So many continue to fight for their rights to exist on any equitable level, and as someone from a marginalized community, I'm still fighting for my rights too. But I want to leverage my privilege to help push all marginalized communities toward equity. It's a long road but unfortunately, there are plenty of experiences to refuel the tank when passion gets low.
Can you tell us about a DEI win that you are proud of? It doesn't have to be big, just meaningful for you.
When I started the DEI Committee at my last organization, I wanted to create a space for difficult, courageous conversations, but I needed some structure and resources to pull from. In my research, I came across the 21-Day Racial Equity Habit Building Challenge from Dr. Eddie Moore Jr. and decided to use that as a base for our monthly staff meetings. I pulled resources that staff could read, listen to, and watch for each staff meeting. This would give staff a choice of how they want to engage, consuming one or all resources in a way that best worked for their learning style. Each month a committee member would read, listen, and watch the three resources and lead the staff meeting in an open discussion. If there wasn't much discussion with one resource, we would move to the next, and so on.Although it started off slow, with each month, staff got more comfortable speaking up, listening to each other, and engaging in one or all the resources. After the second month, we had to start scheduling a "lunch and learn" session the day following the staff meeting because we were exceeding our time on the agenda and staff still had more to discuss. After a couple of these extra sessions, we just scheduled time the next day to continue the conversations. This was definitely a win, but it got even better! About five months in, I knew this initiative was doing exactly what I had hoped. My Creative Director came to me outside of normal meetings/communications and shared, "You know, the topics we discussed at the last staff meeting, I brought them up at dinner last night, and we had a full conversation around it – we NEVER discuss racial/social justice issues at dinner – I couldn't believe how great a conversation we had!" We were giving staff the tools they needed to speak with authority on these topics, not just at work, but in their general lives. That one comment made the work I was doing all worth it – I truly felt we were being successful with the work of the committee, and it motivated us to take the challenge to the next level in the second year.
Character is so important today in our professional and personal lives. Which character trait do you think has been most helpful in your journey? Can you please share a story or example of that trait in action?
Transparency has always been a guiding light for me. I'm a realist and will tell you what's what, whether it's something you want to hear or something you may not, you will always know where things stand. And transparency breeds transparency. When you are open and honest with others, they return that in kind.
This has always been a character trait I bring with me to work. From my peers to my team, I want to ensure we are all working from the same base, so we can all bring our ideas to the table to move initiatives forward. But in my DEI work, I have found this to be a critical factor to move dialogue. When you are vulnerable and let someone in, not only do they intrinsically trust that space where you're coming from, they then allow themselves to be vulnerable too.
When we were creating that space for courageous conversations at my previous organization, it was when the committee lead added their own lived experience into the dialogue, being transparent about their background, their struggles, what they've seen or heard, that's when other staff opened up and joined the conversation.
What is your one piece of advice for people who want to be inclusive leaders?
Create space for others. It's not about you, what you have to say, what experience you're drawing on to make decisions, etc. To lead a team as an inclusive leader, create space for others to speak up, for them to be heard, for their ideas to garner momentum, for their lived experiences to help shape the direction, for them to be in the spotlight. Create the space, nurture them, and then let them shine.
How can people follow you online or connect with you?
I enjoy connecting with marketing and DEI professionals, minority businesses, and nonprofit leaders on LinkedIn, hearing their stories, lifting them up, and engaging on new initiatives and partnerships. Please connect with me at linkedin.com/in/sbradham.
Check out more expert advice in TDM Library, where you'll find articles, videos, how-to guides, podcasts, and webinars – all organized by topic so you can quickly find the answers you need about the subjects you care about. When you subscribe to TDM Library, you get access to thousands of award-winning DEI learning resources, so you can start improving your workplace culture right away.