Ask the Expert: Coaching Inclusive Leaders and Ending 'Imposter Syndrome'
Through our work with hundreds of clients, The Diversity Movement has connected with thousands of fascinating people who are creating more diverse, equitable, and inclusive workplaces and communities. For this "Ask the Expert" series, we invite leaders to talk about their DEI journey, lessons they've learned, and what inspires them every day.
Teresa Sande, Author, Speaker, Executive Coach, and Founder & CEO of Mirror Mirror Strategies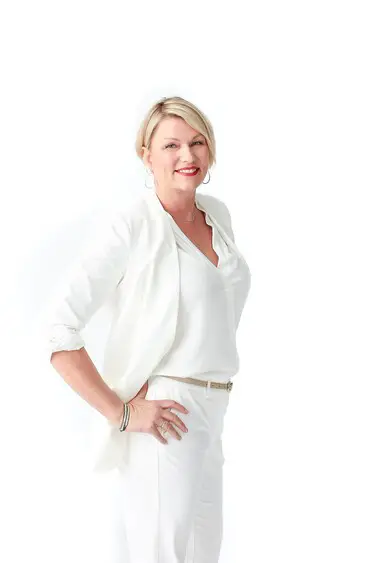 Teresa Sande is passionate about equity in the workplace, healthy corporate cultures, and growing leaders to be their best. She holds a master's degree in Organizational Effectiveness and has spent nearly 25 years as an executive with companies like Intel, Capital One, Cargill, and UnitedHealth Group. As the CEO and founder of Mirror Mirror Strategies, Teresa is a consultant, coach, author, speaker, and imposter syndrome expert. Her book on the topic, "Find Your Fierce: Interrupt Imposter Syndrome and Own Your Success," debuted in 2021.
Before we dive into our discussion, our readers would love to get to know you a bit better. Can you share the story of how you came to your current role?
I spent over 25 years in corporate America in various senior leadership positions in HR. Primarily, I worked in coaching, leadership development, and succession planning, which all had natural connections to DEI principles. It has always been incredibly important to me to build good working cultures that welcome new perspectives and have good change management skills.
Three years ago, I decided to finish my passion project: my book. It was important to me to write something not only for people to recognize and combat imposter syndrome, but also for organizations to be able to understand that there are things that we do, that unknowingly create the systems that allow for imposter syndrome to develop. It's up to us to do better.
Just as I was wrapping up my book and getting ready to publish, I decided to "retire" from my corporate career and launch my own business. Mirror Mirror Strategies is a full-service talent development and organizational effectiveness firm focusing on coaching clients on how to be the best leader they can be, and helping organizations grow and do better. And of course, there's an interwoven theme of combating imposter syndrome in everything I do.
How are you working to promote diversity, equity, and inclusion (DEI) in your community?
I try to incorporate DEI in everything I do. For example, when working with organizations on their succession planning, I'm able to help them realize how their unconscious biases may be influencing how they plan careers and move people up the hierarchy. Once they understand it, we can work on how they can do better.
Much of the work that I do is focused on women in leadership. I give a lot of talks to associations, women's groups, corporate retreats, and more to help women feel more confident in themselves and their work. I also make sure to reserve a certain number of coaching spots for women who are working on their goals and careers, but don't have employers willing to assist them financially.
Additionally, if someone in my circle reaches out about mentoring a woman who is trying to grow their career, I do my best to always take those opportunities. My goal is to uplift and encourage women to achieve their dreams.
Can you describe a personal experience that fuels your passion?
Most of my experiences come from "climbing the corporate ladder." While successful, those years were spent working under the additional pressures of being a woman in leadership. This is what we call the "minority tax," and women – especially women of color – are expected to take on extra work, to prove how good of a leader they are. Then, they go home and have all the expectations of being wives, mothers, and running households. You don't often see men being asked to do the same. These expectations create additional effort for any underrepresented individual to show up at work and meet expectations. My passion is to bring more awareness to this issue and help organizations reduce these "taxes" on their people.
All of this is not to say that men are doing nothing to help change these systems. I've worked with some amazing White men leaders, who didn't understand at first how differently others experienced life. Whenever I was able to help them open their eyes to this reality, in a productive way, it opened the door towards creating a better ecosystem within their organizations. They didn't shy away from the truth, instead they embraced it and worked to change it.
Can you tell us about a DEI win that you are proud of? It doesn't have to be big, just meaningful for you.
Anytime I can have a meaningful conversation with someone, and their eyes are opened up, I consider it a win.
A few years ago, a senior leader I was coaching asked me about imposter syndrome. After I described it, he realized he'd experienced those feelings himself. He had recently been promoted to the No. 3 role at this organization, and he started having thoughts like, "People will realize I'm not prepared for this job." He struggled with figuring out how to quiet his doubts and his feelings of being a fraud.
I encouraged him to ask people what they thought about his performance. It's a scary prospect for anyone experiencing imposter syndrome, but it's often a good way to show yourself the truth. He was nervous, but confided in the No. 2 person about his feelings. They worked together closely and had a good relationship outside of work, so it was easier for him to open up. During their conversation, the No. 2 reminded him of his major successes over the years and helped him realize he had what it took to do the job. The senior leader then called the CEO. The CEO was also able to reassure him by describing how similar their leadership journeys had been.
After my client told me how he had been able to disrupt his imposter syndrome, I asked him to imagine how the entire story might have gone if he hadn't been good friends with the No. 2. I asked him what he would have done if he hadn't had that trusted personal relationship. He said it was likely that he wouldn't have reached out, which would have sabotaged himself. Our conversation helped him realize that he was surrounded by people who looked like him, with similar backgrounds, experiences, and beliefs – and how those connections gave him an advantage.
Our conversation didn't center around there being anything wrong with him or his experiences. Instead, we talked about how he can use his position to be an ally, do better to understand that different people won't have his same experiences and opportunities, and how he can work to make that better. This was a win for me, because he had that coveted "A-Ha" moment, and we could do it in a way that brought him "in" rather than make him feel "called out."
We want to create an environment where everyone can learn, listen, and see how they can be part of the solution. The senior leader – now the organization's No. 2 – carries his work forward as an advocate and ally.
Character is so important today in our professional and personal lives. Which character trait do you think has been most helpful in your journey? Can you please share a story or example of that trait in action?
I've always been willing to create boundaries for myself at work and to stand by them consistently, even when it is hard. What you permit, you promote. Leaders cannot just stand by and let things go, we need to stand up and speak out, and encourage others to do so as well. I am a firm believer in "leading by example."
What is your one piece of advice for people who want to be inclusive leaders?
Most of us in the U.S. grew up learning the Golden Rule: "Treat others the way you want to be treated." However, I believe that way of thinking has not served us well, because it teaches us to center ourselves in how we experience the world, rather than thinking of others and their perspectives first. The Platinum Rule, "Treat others the way they want to be treated," leads the way for a more inclusive working environment. It asks us to consider how others are feeling first, and how they might be affected by our actions, before we make choices or act.
If you are a leader who doesn't know how their team wants to be treated, you need to go to them and ask. It's fine to have your preferences and leadership style, but if we're making choices based solely on those, we aren't making room for different ways to solve problems or create change. You end up creating a very homogenous culture, instead of promoting a diverse work environment. So, if you're a leader asking yourself how you can be more inclusive, start by asking your team. It may seem like a tall order, but start small, and eventually you will see changes that you never expected, and you'll open the door for a better workplace.
How can people follow you online or connect with you?
You can order my book, "Find Your Fierce," on my website TeresaSande.com, and it is also available at Amazon, Barnes & Noble, and other retailers. You can connect with me on the following social media platforms:
Check out more expert advice in TDM Library, where you'll find articles, videos, how-to guides, podcasts, and webinars – all organized by topic so you can quickly find the answers you need about the subjects you care about. When you subscribe to TDM Library, you get access to thousands of award-winning DEI learning resources, so you can start improving your workplace culture right away.