Ask the Expert: Advancing DEI Through Advocacy, Education, and Collaboration
Through our work with hundreds of clients, The Diversity Movement has connected with thousands of fascinating people who are creating more diverse, equitable, and inclusive workplaces and communities. For this "Ask the Expert" series, we invite leaders to talk about their DEI journey, lessons they've learned, and what inspires them every day.
Teshia A. Birts, CAE, CDE, Director, Membership and Component Relations, American Health Law Association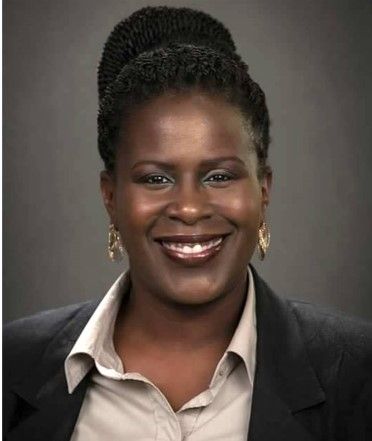 Teshia Birts is a certified association executive with over 23 years of experience working with professional membership organizations. Her expertise is in chapter/component relations, leadership development, volunteer management, membership engagement, and more recently, diversity, equity, inclusion, and accessibility. Teshia earned her Certified Diversity Executive credential in February 2023.
Before we dive into our discussion, our readers would love to get to know you a bit better. Can you share the story of how you came to your current role?
I have been with the American Health Law Association (AHLA) for over four years, but I've worked in the association space for over 23 years. Like most association executives, I came into the industry accidentally with the hope that the event-planning skills I acquired working on a college campus would translate into meeting planning. Eventually, I landed in a chapter relations department for my first association, and the rest is history. Leadership training and development tends to come with the territory when working with volunteers, and my experience has been no different. In my role at AHLA, I was brought on to formalize the association's training offerings which included adding consistent DEI education for our leaders.
How are you working to promote diversity, equity, and inclusion in your community?
I work collaboratively with members of our senior team and our senior leaders to advance our IDEA (inclusion, diversity, equity, and accessibility) efforts to reach specific goals we've established over the past few years. This includes identifying gaps or opportunities and determining solutions to bridge those gaps. I also manage strategic partnerships with consultants like The Diversity Movement (TDM) to hold us accountable to those goals, but these partners also provide training to both staff and leaders, as well as guidance on specific projects.
Can you describe a personal experience that fuels your passion?
I think my life fuels my passion because I have always felt different. As a Black girl growing up in Baltimore – while not a racially diverse community – as a dark-skinned girl, I was made to feel different. You combine that with being geeky, I either stood out or felt completely ignored. The older I became, the more I embraced who I was (and am).
In recent years – especially after having children – I recognize the importance of DEI even more. I advocate for my son who has specific food allergies, in order to make sure that his wants/needs are considered. Because my daughter with vitiligo "looks different," I educate 8- to 80-year-olds about the condition and why it's impolite to stare. I advocate for #TheCrownAct, because I remember my oldest daughter being called out by a referee to remove braid cuffs from her hair during a travel volleyball game. Understanding that we are all different and that we all have biases drives me to do my small part to make things better.
Can you tell us about a DEI win that you are proud of? It doesn't have to be big, just meaningful for you.
My biggest win, by far, must be the work I've done with AHLA. When I began with the association, the initial task was to identify a vendor to provide unconscious bias training to our non-Board leaders. AHLA was the first association I worked for that had already established goals and metrics to measure DEI progress. Like most companies, we had strategic partners for technology and finance. I thought it was important for the organization to have a DEI partner as well. I was on a search to find a consultancy that would be in this with us for the long haul and, thankfully, I found TDM. Within a year of forming that partnership, I was able to draft a proposal to the Association's Board of Directors for a five-year commitment to this work. It was approved unanimously.
What is your one piece of advice for people who want to be inclusive leaders?
I would advise those working in this space to practice patience, but beyond that, understand that issues are constantly evolving. To be effective, understand that you will uncover things about yourself and others every day, and certain definitions will be fluid. Commit to be a lifelong learner in the DEI space, and challenge what you think you know. If you do that, you will soar as a DEI executive.
How can people follow you online or connect with you?
You can follow me on LinkedIn at linkedin.com/in/teshiabirtscae. You can also follow my life as a sports mom on Instagram at @Shia.Bee72 and as a Jeeper @GreenWithEnvyJeep.
Check out more expert advice in TDM Library, where you'll find articles, videos, how-to guides, podcasts, and webinars – all organized by topic so you can quickly find the answers you need about the subjects you care about. When you subscribe to TDM Library, you get access to thousands of award-winning DEI learning resources, so you can start improving your workplace culture right away.